Fusion Dance Night travels between different venue's depending on what we need and availability.
Flor de Fango
Flor de Fango is a hidden gem in the city centre of Arnhem. A unique theatrical atmosphere, a real oak wood floor, comfy seats and sofa's and a small bar.
Address: Wezenstraat 5 in Arnhem
Only 10 min walks from the train station Arnhem Centraal.
Nearest parking Parkeergarage Centraal (Willemstunnel 1 Arnhem, after 18:00 only 0,50 euro/hour).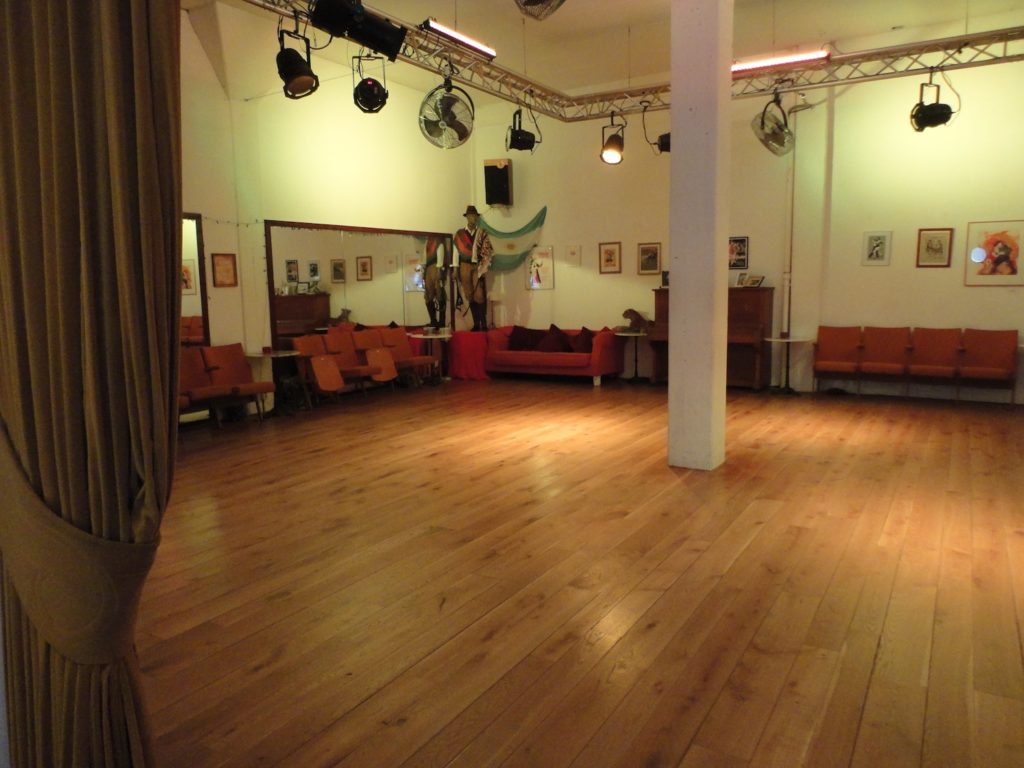 Huis van Puck
Huis van Puck is a cultural hotspot with several dance and music studios, a small theater and a bar. The cosy bar is where we pile up the furniture to make us a lovely dance  floor.
Address: Kazerneplein 6-2 in Arnhem
Nearest busstop 'Kazerneplein' is located right in front of the entrance. Busstop 'Hoflaan' is serviced more frequently, it is a 500 meter walk to/from the venue.
Free parking on the premises, navigation address: Verlengde Hoflaan 123, Arnhem.

Our Garden
During summer Fusion Dance Night is held in our garden. Sign up to our mailinglist to get all the weather depending last minute updates.
Address: Arnhem, email us for exact location.
Nearest busstop 'Vondellaan' (200m) is serviced by lines 1 and 29 from Arnhem central station. Trainstation Arnhem Presikhaaf is within walking distance (1km).
There is ample free parking in the street.