Fusion Dance Night – Special
17 November 2018, 15:00

-

23:30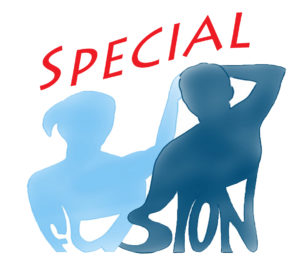 We have fusion teachers Jenny & Ryan Sims visiting us from Seattle. They blend a mix of ballet, hip hop, blues, swing, tango and more to create a unique style unto their own. Ryan started training and performing with the Olympic Ballet Theatre in 2010. In 2012 he started East Coast Swing which then led him to WCS, Blues and Fusion dancing. Jenny's love of dance took off in 1999 when she discovered Hip Hop. In early 2013 she immersed herself in Latin, Blues, and Ballroom, which later lead her to Kizomba, Zouk, Fusion, Tango and WCS. Ryan and Jenny have been teaching together since 2015 and enjoy sharing their passion for dance with others.
Visit their website for more details: www.thesimsconnection.com, or watch them dance on youtube: Jenny & Ryan Sims SFF 2015 Performance, Jenny & Ryan Sims Teacher Demo Groovember 2016
Afternoon workshops 15:00 – 17:30
Class 1: "Make your Axis your Ally"
Being on balance with a partner or solo is a key skill for any dancer. In this technique based class we will focus on static and dynamic balance, as well as how it feels to be on and off axis while partner dancing. We will incorporate weight sharing to achieve counter balance with partners, as well as cover the best body mechanics to sustain balance solo. Drawing from ballet and tango techniques we will delve into fun exercises and challenging moves to add to your repertoire.
Class 2: "Leans, Dips and Tricks"
In this class we will build the essential foundation of good body mechanics and physics while executing challenging and fun leans, dips and tricks. We will explore techniques to work on stabilizing and balancing your partner for the both the lead and follow. We will also work on building trust with your partner so you can both feel safe to express yourself in exquisite new ways.
Costs: 25 euro
To reserve tickets send an email to fusiondancenight@gmail.com with your name, preferred dance role (lead/follow/switch), and ticket type (afternoon/all-day).You'll receive a confirmation email with payment details to secure your spot, but please be patient we're only human.
Pre-social workshop 19:30 – 20:30
"From Macro to Micro"
In this class we will explore the subtle and not so subtle ways we can use connection to create a variety of different styles of movement with our partner. We will touch on absorbing, distributing and redirecting momentum from our partners to create new moves, and styling. At the end of this class you will feel confident in where your partner's weight is and the opportunities that are available.
Costs: 5 euro at the door
Social dancing 20:30 – 23:30
Our guest teachers will also be our DJ's for the night!
Inspired by a wide range of styles from beautiful piano and lyrical music to RnB and EDM each one of their sets is guaranteed to keep you on your toes and dancing all night long
Costs: 7 euro at the door
Venue
Our venue will be Huis van Puck located at Kazerneplein 6-2 in Arnhem. Free parking on the premises, navigation address: Verlengde Hoflaan 123, Arnhem