Fusion Dance Night – January
18 January 2020, 13:00

-

00:30
Event Navigation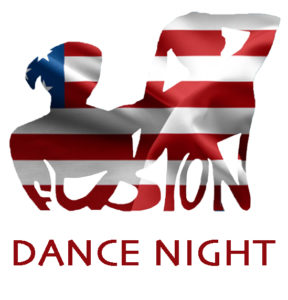 Flouer and Andrew will teach and DJ for us!
Don't miss these awesome fusion dancers.
Schedule
13:30-17:30 Afternoon workshops at Huis van Puck
19:30-20:30 Pre-social workshop at Flor de Fango
20:30-00:30 Fusion Dance Night at Flor de Fango
Workshops will be all-level workshops. You don't need previous experience in Fusion dancing. We do expect you to have at least intermediate experience in one dance style and an open mind for dancing outside the box.
You don't need a partner to sign up, we will rotate partners frequently during classes.
Tickets
Afternoon workshops: €75
Evening workshop: €8 (also available at the door)
Party: €7 (also available at the door)
Send an email to fusiondancenight@gmail.com with your name, and tickets you'd like to have. You'll receive a confirmation email with payment details to secure your spot, but please be patient we're only human.
Venues
Afternoon classes take place at Huis van Puck (Kazerneplein 6-2 in Arnhem).
Pre-social workshop and party take place at Flor de Fango (Wezenstraat 5 in Arnhem).
For detailed information on public transport and parking, check out our Venue's page.
Class descriptions
How to Get Along at a Fusion Dance (13:30-15:30 @ Huis van Puck)
In each dance form there are basic assumptions both partners come in with that make the dance flow. We'll cover a sampling of these expectations that you might encounter to both expand your technique toolbox and to give you a fresh look at what you might already be doing. Our goal is for you to be able to both recognize and alter your default patterns.
Endless Possibilities

(15:30-17:30 @ Huis van Puck)
Drawing together multiple dance styles means even more ways to connect and move, and all that open-endedness can be intimidating! Let's dig into where we can find opportunities for new ideas (especially from the follow!) without getting lost in the endless possibilities.
So What is Fusion Anyway? (19:30 – 20:30 @ Flor de Fango)
What does it mean to "fuse"? What does it mean to be a "fusion dancer"? This class will be both theory and practical (we'll move a lot and talk!), covering some of the main ways we think about fusing styles of music and movement.
Flouer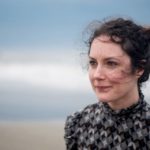 Flouer is a full time dance instructor currently based out of Zurich, Switzerland; recently moved from New York City. Her multi-layered experiences range from world travel for ice skating and contemporary dance, professional ballroom and Latin shows, competing at blues, lindy, and west coast swing exchanges, stage combat certifications, commercial music videos, and even burlesque. She has both her Undergraduate and Graduate degrees in Dance.
Andrew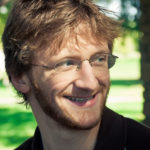 Teaching internationally for over a decade, he draws upon his experience in social, vernacular, and classical dances to inspire and challenge his students. He brings a balanced focus to technique, body mechanics, spirit, and creativity and strives to create a positive, safe learning environment.